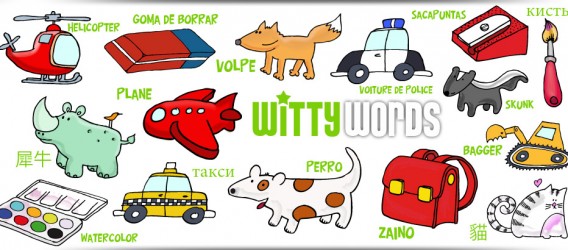 Yippie! Our new didactically well-designed and lovingly drawn vocabulary trainer app is going online. Three programmers and a graphics designer have worked hard and long hours such that young and old folks are now able to practice their vocabulary from anywhere, anytime, and extend their knowledge to new languages.

Go ahead and explore the Witty Words website – you will frequently find out about the latest updates and there will soon be background- and making-of stories posted. Also, don't forget the Witty Words High-Score Lists where every Friday a vocabulary-trainer winner is announced that can choose from a set of prizes in our shirt gallery.
Hope you are having great fun and a lot of entertaining hours with our game!
Your Witty Words-Team Micha, Anna, Hugo, and Andi
Share post